There were no results found.
There were no results found.
Pedro Guazo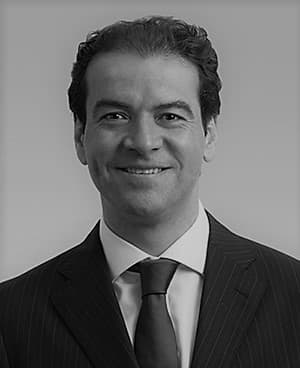 Mr. Guazo is the Representative of the Secretary – General for the investment of the assets of the UNJSPF since April 2020 managing a globally diversified portfolio of more than US$70 billion. Before this, Mr. Guazo was the Director of the Finance Division a nd Deputy Controller in the United Nations Secretariat in New York, since 2012. He served in a similar capacity as the Director of Finance and Treasury at the United Nations World Food Programme (WFP) in Rome (2010 – 2012).
With over 10 years of experience in high level management positions in the United Nations system, together with more than 17 years of experience in the private and public sectors, Mr. Guazo brings a balance of deep knowledge of the United Nations system and expertise in national, regiona l and global practices for financial and pension fund systems.
During a 15 – year banking career, he contributed to the modernization of the Mexican Financial System, while serving as its regulator and supervisor. As Chief Financial Officer and Treasurer at the Federal Mortgage Bank of Mexico (2008 – 2010), he negotiated and managed loans from the World Bank and the Inter – American Development Bank. He championed financial inclusion among people with low and middle incomes as CFO and Treasurer of the Nationa l Savings and Financial Services Bank of Mexico (2001 – 2008). His government service included posts at the Ministry of Finance (1999 – 2001) and at the National Banking and Securities Commission (1996 – 1999), as a member of its Financial Sector Supervisory Bo dy. He started his professional career in 1993 at PricewaterhouseCoopers.
A former professor of Finance at the Instituto Tecnológico Autónomo de México (ITAM), Mr. Guazo received an International Executive MBA from the Instituto de Empresa Business Scho ol in Madrid. He earned a master's degree in Economics from Instituto Tecnológico y de Estudios Superiores de Monterrey and graduated from ITAM in 1996 with a bachelor's degree in Accounting