Paul Picciani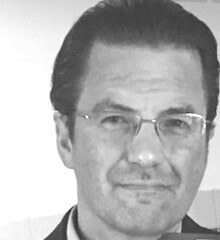 Paul believes the role of a leader is to create other leaders.  Over his 25 year career, he has developed and coached and empowered over ten thousand senior, high potential and emerging leaders at global Fortune 50 companies around the world.  Paul has held senior Talent Management and advisory roles at Citi, JPM Chase, BNY Mellon, Nomura, Pfizer, Wolters Kluwer, Pfizer, Alliance Bernstein, Port Authority of NY/NJ etc.  Paul has developed and counseled leaders in India, China, Italy, Netherlands, UK, and the Americas.
Paul strives to ensure people are empowered, developed, engaged, and present to their own greatness.  Paul's areas of expertise include Leadership/High Potential and Executive Development, Talent Planning and Succession.  He also sees his role to mentor, coach and develops other Talent Management professionals.
Paul holds a Master of Arts in Socio-Organizational Psychology from Columbia University's Teachers College.
He was born in Brooklyn, attended Brooklyn College as an undergraduate, and lives with his family in New York.  Paul holds a Brown Belt in Tae Kwon Do and competed in martial arts tournaments while in college.
There were no results found.