Paul Heffner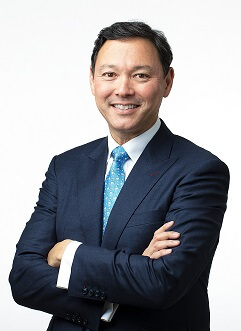 Mr. Heffner is a Co-founder, Managing Partner, Chief Executive Officer and Chief Operating Officer of Adamas. He has over 20 years of investment experience in Hong Kong and has extensive experience in asset management, marketing, and entrepreneurial ventures.
Prior to the founding of Adamas, Mr. Heffner was a Partner/Chief Investment Officer and Founder of Ajia Partners Fund of Funds business. He was responsible for the development of Middle East relationship. During his tenure, Ajia Partners managed over USD2.5 billion in alternative investment funds focused on Asia.
Before Ajia Partners, Mr. Heffner was a Managing Director for Hong Kong family office responsible for all technology, media and telecommunication investments, including hedge funds, private equity funds and direct investments. Primary achievements included distressed investment in China Netcom with a 17x multiple exit and successful launch of multi-billion dollar fund of funds platform. Mr. Heffner also served as an Associate Director with Morgan Stanley Private Wealth Management in New York and Hong Kong. He was also the former President of Columbia Alumni Association Hong Kong and is current board advisor.
Mr. Heffner obtained an MBA from Columbia Business School and graduated with Honours in Asia Studies from Trinity College in Hartford, Connecticut.
There were no results found.