Patrick Nessenthaler, CFA, CAIA, CRE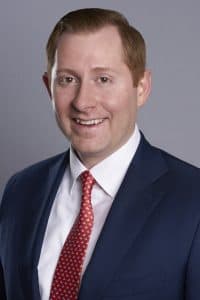 Patrick has been in the commercial real estate industry since 2007. He began his career in a valuation & consulting role at Integra Realty Resources. Patrick has conducted valuations, market studies, and feasibility studies on a wide variety of commercial property types, including retail, industrial, office, and multifamily. He has also provided counseling services on niche and esoteric asset classes, with a primary focus on seniors housing and other healthcare-related real estate.
After completing his real estate graduate studies at the Baker Program in Real Estate at Cornell University, Patrick joined The Ackman-Ziff Real Estate Group, LLC in 2012. During his tenure at the firm, he was responsible for all aspects of the underwriting process, structuring, and placement of debt, mezzanine, and joint venture and Co-GP equity opportunities for a broad range of commercial real estate assets. He also originated on an exclusive basis over $700MM in debt and equity capital mandates for healthcare real estate transactions. He was part of the deal-team that won the Real Estate Board of New York's "Most Ingenious Deal of the Year" award for the construction financing of EmblemHealth's medical office building in East New York, NY.
Patrick holds a Bachelor's degree in Real Estate Finance from the University of North Texas and a Master's degree in International Real Estate Finance from Cornell University. Patrick received his CFA Charter and CAIA Charter in 2016 and 2019, respectively. Patrick is also a member of The Counselors of Real Estate. He has a passion for healthcare-related real estate and has been a contributory author for "Healthcare REIT's and Their Operator Partnerships", which was published in Cornell University's 2015 Real Estate Review. In order to disrupt the status quo in the industry, Patrick is currently pursuing an EMBA/MS in Healthcare Leadership at Cornell University's S.C. Johnson Graduate School of Management and Weill Cornell Graduate School of Medical Sciences.
Mr. Nessenthaler has been organizing CFANY's Annual Real Estate Outlook Events since 2017 and currently serves as Vice Chair of the Alternative Investments Group at CFA Society New York. He is also an Adjunct Professor at the University of Louisville and Rutgers University teaching "Real Estate Finance & Investments", "Real Estate & Alternative Investments", and "Real Estate Investments" to undergraduate and graduate students.
There were no results found.