Pablo Albina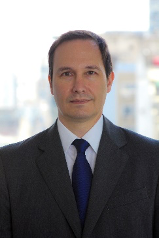 Pablo Albina is the Country Head for Argentina & Uruguay, and Head of Investment for Latin America at Schroders Investment Management. He oversees the investment teams based in Buenos Aires and Sao Paulo and is responsible for the Argentine business. Schroders is a leading player in the Latin American asset management industry and has been a pioneer in developing local investment solutions for institutional and retail investors since 1995. In addition, the Global Distribution team at Schroders has more than fifty years of experience in delivering global innovations to local markets all around the world.
Mr. Albina holds a Masters in Banking from the UCEMA, an MBA from New York University, and has more than twenty five years of investment experience in Emerging Markets.
There were no results found.