Omari Howard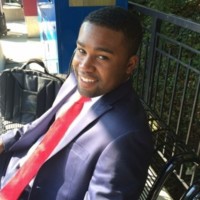 Omari is currently an Associate at Tiedemann Advisors where he and his team work closely with clients to understand their financial goals and objectives in order to effectively manage their investment portfolios. His responsibilities his include research, portfolio analysis, and trading.
Before joining Tiedemann Advisors, Omari was a consultant with JDX Consulting. There he worked with banking clients on multiple engagements with a focus on risk management.
Omari is a graduate of SUNY Oswego where he majored in Finance with a minor in Economics. Omari is currently a Level 3 CFA Candidate.
There were no results found.