Nithin Johnson
Head of Americas, IFD—Citigroup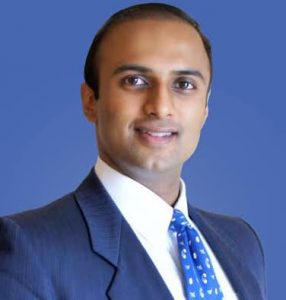 Nithin Johnson serves as the Head of Americas for International Fund Distribution (IFD), Citi's institutional private markets fund placement business, which he has run since 2013, after having joined the firm in 2010. The business includes a direct team of 5 and represents a broader 29 total professionals in the region across origination, project management, and distribution. IFD curates funds within the areas of private debt, private equity, and private real assets for Citi's institutional investor clients including pension funds, insurance companies, endowments/foundations, and institutional-size family offices/RIAs/wealth managers. The track record of Citi's funds placement business has cumulatively raised over $70 billion in LP commitments and Nithin has advised a number of private equity and private debt firms on their competitive positioning and long term distribution and investor relations strategy.
Nithin is also an advisor to Arcbridge Capital, the investment advisor to the Johnson family office. Arcbridge principally invests in controlling positions in private enterprises in the US Midwest, Mid-Atlantic, and Southeast primarily in healthcare, specialty manufacturing, and real estate development. The firm selectively invests in direct venture and owns c. 1.5 million square feet of residential and commercial real estate.
Nithin holds an MBA from the University of Oxford in England and a Bachelor of Science from The Ohio State University. He resides in New York City with his wife and is active in the Oxford University Alumni Association.
There were no results found.