Nicholas Bruno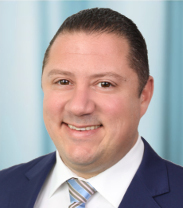 Mr. Bruno is a member of the human resources team.
Prior to StepStone, Mr. Bruno was a staffing professional at AMN Healthcare, the nation's largest healthcare staffing firm. Before that he was a recruiter at SkillSet Group, a multi-industry recruiting firm. Before joining the private workforce, Mr. Bruno served six years in the US Navy, working overseas as a force protection specialist within one of the Navy's global expeditionary units.
Mr. Bruno received his BA in intercultural communication at California State University San Marcos.
There were no results found.