There were no results found.
There were no results found.
Niall O'Sullivan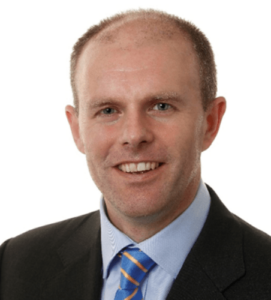 Niall is the CIO for Delegated Solutions International. He is responsible for the design, implementation and ongoing management of Mercer Investment Management's range of Fund Investment solutions in Europe, whether provided to Multi-Client Funds, Single Client Funds or other implementation platforms. He is also responsible for the Discretionary Management services that we provide to clients such as Dynamic Derisking. He also works as part of a Global CIO group to ensure that we leverage our scale to obtain the best possible fee deals from our external Investment Managers.
Niall joined Mercer from QED in Dublin where he was a Principal focusing on solution-driven investment opportunities with banks and insurance companies. Prior to this, he spent four years on the structured business desk at Bank of Ireland Global Markets, focusing on the delivery of derivative-based solutions. In this position, he developed and implemented the bank's LDI product range, as well as managing its suite of inflation-linked solutions. Niall has also worked with AIB Investment Managers and J Henry Schroder in the risk budgeting and structured derivatives areas, respectively.
Niall graduated from Trinity College Dublin in 1997 with a Gold Medal & First Class Honours in Mathematics. He was also a Scholar of the College. In 2002, he completed an Honours MSc from Dublin City University in Investments and Treasury Management in which he finished in first place. He has lectured part-time on the Masters programme in the Institute of Bankers in Dublin.