There were no results found.
There were no results found.
Navneet Agarwal, CFA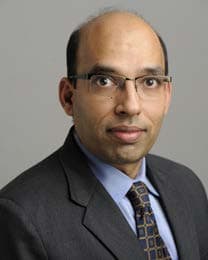 Navneet Agarwal, CFA, is a Managing Director who heads Moody's Structured Finance Primary Ratings for the Americas and Other Permissible Services for structured finance globally. Navneet also serves as a member of the Board of Directors for ICRA Limited.
Navneet's previous roles at Moody's include leading the company's US RMBS New Ratings, the surveillance function for Moody's US Asset Finance Group and a CLO surveillance team. He has also served on the Global Structured Finance Credit Committee and acted as a Group Credit Officer. Navneet has published and spoken extensively on Moody's behalf and has served in various analytic capacities in the RMBS, ABS and Structured Credit Ratings teams.
Prior to joining Moody's, Navneet spent seven years as the Head of Debt Syndication with a boutique investment bank in India, where he also managed a proprietary book. And, he has worked with Unit Trust of India as an Investment Manager, as well as with Banc of America Securities.
Navneet received an M.B.A. with Honors from The University of Chicago, Booth School of Business. He also holds an M.M.S. from the University of Mumbai and a
B.B.S. from the University of Delhi. Navneet is also a CFA charterholder.