Mike Siegel, PhD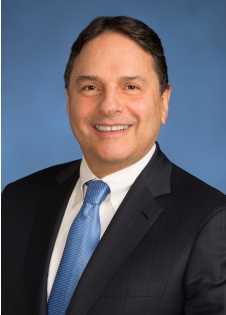 Mike Siegel, PhD, is the global head of the Insurance Asset Management business within Goldman Sachs Asset Management. The business is responsible for providing solutions to insurance companies seeking to outsource the management of their balance sheet assets, including traditional and alternative asset classes.
Mike has extensive insurance and investment experience in structuring and managing portfolios across a broad range of fixed income and equity asset classes and has been responsible for businesses within the Investment Management Division (IMD) and Securities Division. Previously, he was responsible for the Americas Markets Solutions Group within IMD and also led the Insurance Industry Resource Group, which works closely with insurers on asset-liability management, asset allocation, capital allocation and risk management issues.
During his time in the Securities Division, Mike oversaw the development of new products and the coordination of structuring efforts across product areas, including Equities, Interest Rates, Credit Products, Currencies, Commodities, and Municipals. He was co-head of the Municipal Structured Products business and was responsible for derivative marketing to North American insurance companies, banks, agencies, pension funds, hedge funds and mutual funds. Mike first joined Goldman Sachs in 1986, rejoined the firm as a managing director in 2000 and was named partner in 2012.
Prior to rejoining the firm, Mike spent four years at General Reinsurance, where he was responsible for North American marketing for the General Re Financial Products subsidiary, working closely with General Re's insurance clients.
Mike earned a BA in Economics from Clark University and an MA and PhD in Economics from the University of Michigan.
There were no results found.