Michael Weinmann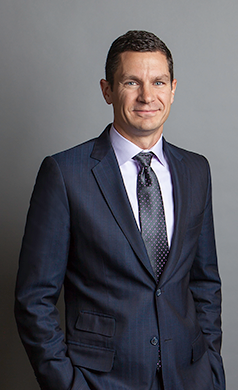 Michael Weinmann is a member of CRG's Founders Group and serves as Partner at Piedmont Evergreen and member of CRG's investment committee.  Mr. Weinmann joined CRG in 2009 and has 18 years of capital markets and investing experience.  Mr. Weinmann has responsibility for the firm's capital raising activities, including raising equity and debt capital on behalf of the firm's managed funds.  During his time with CRG, Mr. Weinmann has helped the firm raise more than $3 billion in capital, including CRG's first-ever Asset-Backed Securities debt financings.
Prior to joining CRG, Mr. Weinmann worked as an Executive Director in Morgan Stanley's Global Capital Markets division, specializing in healthcare debt financings and intellectual property monetizations.  Over the course of his career, Mr. Weinmann has closed in excess of $20 billion of debt and equity financings and an additional $10 billion of M&A transactions.
Mr. Weinmann received a Bachelor of Science in chemical engineering in 1999 from the Johns Hopkins University, graduating first in a class of 770.
There were no results found.