Michael Greis, CFA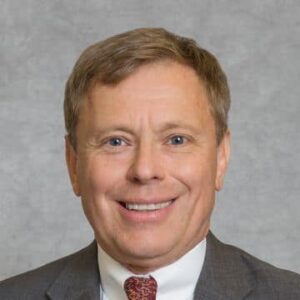 Michael Greis is the Principal of Riverbend Advisors.
Michael is a CFA Charterholder and sustainable investing professional committed to the principle that sustainable investing is the cornerstone of a sustainable economy. He works within the investment community to generate and fulfill greater demand for sustainable investing products and services. Michael created the CFA Society of Boston's Sustainable Investing conference in 2013, and continues to chair the seminar committee as we prepare our 7th annual seminar.
He brings thirty years of professional experience in business development, relationship sales and management to his work. His consulting work has included economic development, solar PV business development and clean energy policy. Michael is an active member of the Northeast Clean Energy Council, serving on several volunteer committees.
Michael is an active member of the CFA Society of Boston. In addition to the Sustainable Investing conference committee, he co-chairs the society's Women's Initiative Programming committee and serves on the society's Programs and Education Advisory Council.
A commitment to building a sustainable economy includes public service and community engagement. Michael founded and chairs the Green Needham Collaborative, a community non-profit. He is a member and current chair of the Needham School Committee and was recently recognized for his 25 years of service as an elected Town Meeting Member.
There were no results found.