There were no results found.
There were no results found.
Marya Ann Savola, CFA, MBA
Marya Ann Savola, CFA, MBA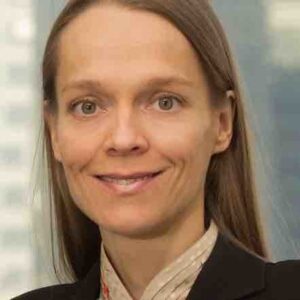 Marya Ann Savola, CFA, MBA, is a Vice President and Portfolio Manager at Customers Bank in Fund Finance. Prior to Customers Bank, she worked at JPMorgan Chase & Co. from 1999 to 2020 within client relationship teams in corporate banking, capital markets, middle market banking, and business banking providing treasury solutions, credit financing, capital markets and asset management capabilities. Her sector experiences include healthcare services, alternative investment management, private equity, and professional services. Prior to JPMorgan Chase & Co., she worked at investor relations agency, The Financial Relations Board Inc. in Chicago, as a Market Intelligence Specialist from 1994 to 1997. While studying at Northwestern University as an undergraduate student, she worked during summer internships, at Bear Stearns & Co. (now JPMorganChase & Co.) in Chicago in 1991, and at The Federal Reserve Bank of Chicago in 1992.
Marya earned a Bachelor of Arts in History from Northwestern University and a Master of Business Administration in Finance and Accounting from the William E. Simon Graduate School of Business Administration, University of Rochester. She is a CFA charterholder, a member of CFA Institute, and on the Board of Directors of the CFA Society of New York. She serves as chairperson of the Audit Committee and of the Nominations Committee of the CFA Society of New York. She is also a board member of the Simon Women's Alliance at the University of Rochester, a member of China Institute in New York, and a member of the Finnish American Chamber of Commerce in New York.