There were no results found.
There were no results found.
Mary-Catherine Lader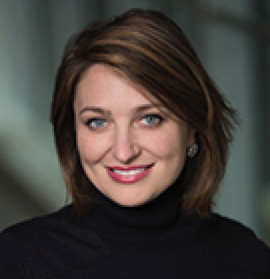 Mary-Catherine Lader is the Head of Aladdin Sustainability at BlackRock. Aladdin Sustainability drives development and commercialization of sustainable data, analytics and technology offerings for the firm and its clients. The group is a partnership between Aladdin, the firm's fintech business, and BlackRock Sustainable Investing, which identifies drivers of long-term return associated with environmental, social and governance issues and creates investment strategies and client solutions to achieve sustainable investment returns. Previously, Mary-Catherine was Chief Operating Officer of Aladdin Wealth Tech, the firm's global wealth technology business, which includes Aladdin Wealth, FutureAdvisor, Advisor Center and iRetire. In this role she also led strategic partnerships, including those with Envestnet and Acorns. Prior to that, she supported BlackRock's Chief Operating Officer, Rob Goldstein, and worked for the BlackRock Alternative Investors Executive team, based in Hong Kong. Mary-Catherine founded a fintech startup that delivered benefits to "gig economy" workers and was an investor in clean technology companies at Goldman, Sachs & Co.'s Special Situations Group before joining BlackRock. She co-chairs the firm's Blockchain Working Group, is a director of the non-profit Renaissance Institute and a Term Member of the Council on Foreign Relations. She earned J.D. and M.B.A. degrees from Harvard University and an A.B. from Brown University.