Marvin Loh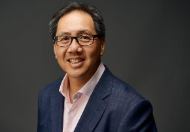 Marvin Loh is a senior global market strategist within the multi-asset research team at State Street Global Markets.  Within this team, Marvin's primary responsibility is to leverage State Street's proprietary institutional behavior, risk, and inflation metrics to monitors market developments and formulate their impact on global currency and interest rate markets.  Marvin regularly consults with many of the world's largest institutional investors and is frequent commentator in the financial press, radio shows, and TV business programs.
Over the last 20 years Marvin has done extensive work focusing on FX, rates, IG, HY, and equity markets.   He obtained his Bachelor of Science and MBA degrees from New York University, Stern School of Business.
There were no results found.