There were no results found.
There were no results found.
Mark Van Clieaf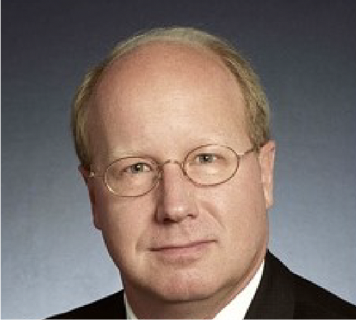 Mark Van Clieaf is Managing Director at FutureZero, a leading consultancy advising Global Institutional Investors, Boards, CEO's, CFO's on Organization Design, Enterprise Performance Measurement and CEO / C-Suite succession planning and selection, all aligned to shareholder and societal value.
A core focus includes Organization Design, Executive Succession planning & C-Suite selection, and Long Term Incentive plan design   for the Net Zero Transformation to 2050.
He brings over 30 years consulting experience in Boardrooms and C-Suites on 3 continents across a broad range of industries. This includes extensive experience in Global Energy, Power Utilities, Mining, Metals, Clean Energy, Consumer Products, Retail, Technology, Retail & Corporate Banking, Pension Fund, Asset Manager industry sectors and related business model transformation. This experience includes over 20 years of organizational design, talent and executive recruitment consulting for Omnicom Inc. the world's leading services group in Marketing Communications, Digital Marketing, Advertising and Branding.
He has advised clients in executive talent assessment, executive selection and negotiated the executive employment agreements for over 400 senior officers for some of the largest corporations in the world. While at Price Waterhouse in his early career in the executive search and business strategy consulting practices, he developed the first CEO role profile for the newly formed Board of the Ontario Teachers' Pension Plan and was part of the PWC team to recruit its first Chief Executive Officer. He has been an advisor on Organization Design, CEO Succession and Executive Incentive Design for Ontario Teachers', their investee companies and other major global Asset Owners over the last 30 years.
His early career also included a two-year retainer working with Citicorp in organization & role design, and executive search in building   out their corporate banking, merchant banking, corporate & leverage finance,  M&A Advisory, Corporate Credit, Workout teams and P&L centers.
He was a guest lecturer in Corporate Governance at the Ivey Business School, founding member of the executive selection research Advisory Board at the Center for Creative Leadership, Commissioner for the National Association of Corporate Directors Blue Ribbon Commission on CEO Succession Planning in Washington D.C, and Past President of the Strategic Leadership Forum – Toronto Chapter – the largest chapter in North America for education in Business Strategy & Strategic Leadership. He is a member of the International Corporate Governance Network and CFA New York.
Frequently quoted by the New York Times, Wall Street Journal, USA Today and on CNBC.  Author of over 50 articles on business strategy, enterprise performance measurement, corporate governance, executive incentive plan design, strategic leadership assessment & development, CEO and C-Suite succession planning and best practices.
Co-author of the forthcoming Wiley & Sons book "Net Zero Business Models: Winning in the Net Zero Global Economy".