Marc Goldwein
SENIOR VICE PRESIDENT AND SENIOR POLICY DIRECTOR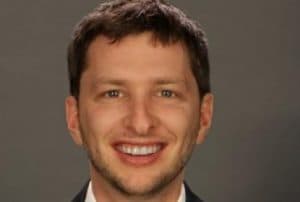 Marc Goldwein is the Senior Vice President and Senior Policy Director for the Committee for a Responsible Federal Budget, where he guides and conducts research on a wide array of topics related to fiscal policy and the federal budget. He is frequently quoted in a number of major media outlets and works regularly with Members of Congress and their staffs on budget-related issues.
In 2010, Marc served as Associate Director of the National Commission on Fiscal Responsibility and Reform (The Fiscal Commission), and in 2011 he was a senior budget analyst on the Joint Select Committee on Deficit Reduction (The Super Committee). He has also conducted research for the Government Accountability Office, the World Bank, the Historian's Office at the Social Security Administration, and the Institute of Governmental Studies at UC Berkeley. In addition to his work at the Committee, Marc teaches economics at the University of California DC and at Johns Hopkins University, where he was the 2013 recipient of Excellence in Teaching Award. In 2011, Marc was featured in the Forbes "30 Under 30" list for Law & Policy. Contact him at [email protected] and find him on Twitter at @MarcGoldwein.
There were no results found.