Lorenzo Bernasconi, PhD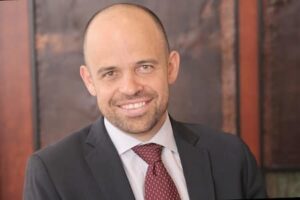 Lorenzo Bernasconi is Managing Director at The Rockefeller Foundation where he leads the Foundation's current innovative finance portfolio. This includes Zero Gap, an effort initiated in 2015 to create the next generation of financing instruments with the potential to mobilize large-scale investment towards the Sustainable Development Goals (SDGs). Zero Gap includes a grant portfolio of nearly 50 investments across 28 countries, as well as a $60M catalytic investment fund — composed of matching funding by The Rockefeller Foundation and the John D. and Catherine T. MacArthur Foundation — with the aim of mobilizing more than $1 billion in new investment to address the SDGs. The Innovative Finance team is also centrally focused on supporting The Rockefeller Foundation's five core programmatic areas of work across health, food, power, climate & resilience, and US jobs.
Lorenzo has been featured in numerous publications including the Financial Times, Project Syndicate, and MarketWatch and is a frequent speaker at finance and industry events. Prior to joining the Foundation, he worked at Dalberg Global Development Advisors, the Boston Consulting Group, and the investment banking division of UBS.
Lorenzo holds dual Ecuadorian and Swiss citizenship. He received a bachelor's degree in economics at the London School of Economics, a PhD at Cambridge University, and completed a post-doctoral fellowship at Columbia University's Earth Institute. He sits on several boards including Spring Bank, a Bronx-based community bank, and Emergent Forest Finance Accelerator, a not-for-profit intermediary working to accelerate private sector financial flows to support and promote tropical forest protection and restoration.
There were no results found.