Lisa Becker, FCA
Chief Operating Officer, Chief Compliance Officer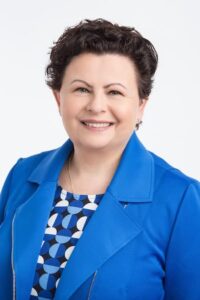 Lisa joined UTAM in 2010. She is responsible for corporate operations including finance, human resources, information technology and compliance, as well as investment operations and operational due diligence reviews of managers and service providers.
Lisa is an active member of the Portfolio Management Association of Canada, a member of the Pension Investment Association of Canada's Investor Stewardship Committee, and a board director of the Responsible Investment Association (RIA), serving as its Secretary. She also chairs the RIA's Governance Policy Committee.
Lisa has over 20 years of experience in regulatory compliance, having previously provided compliance consulting and project management services to institutional investment advisory and portfolio management firms. Lisa has also held positions in financial accounting, insolvency and audit in both Canada and the UK.
Lisa holds an honours undergraduate degree in Accounting (B.A. Hons) from the University of Kent. She is a Fellow of the Institute of Chartered Accountants in England and Wales.
There were no results found.