There were no results found.
There were no results found.
Leola Ross, CFA, PhD
Deputy CIO and Head of ESG
Seattle City Employees' Retirement System (SCERS)
B.A., Economics, Drew University
Ph.D., Economics, Southern Methodist University
CFA Charterholder, CFA Institute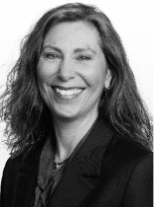 Leola Ross is Deputy CIO and Head of ESG for SCERS. Leola's responsibilities include managing the public equity asset class and assisting with the private equity and infrastructure asset classes and risk management of the overall portfolio. As well, Leola heads up SCERS's Environment, Social and Governance (ESG) program, including the positive action strategy that is currently focused on shareholder advocacy, sustainability investments and integrating climate risk into the investment process.
Prior to joining SCERS, Leola was with Russell Investments for 23 years directing and overseeing quantitative and qualitative research projects across multiple regions, developing their responsible investing program and expanding the knowledge and use of alternative investments. During this time, Leola authored more than 100 research commentaries, reports and notes for internal and external audiences on the topics she researched.
Before joining Russell Investments, Leola was an assistant professor at Seattle University and East Carolina University, where she taught and performed research in economics. During her academic years, Leola presented at academic conferences and published articles in several academic journals. Leola began her career overseeing operations at a commodities trading company.
In 2007 and 2011, Leola led groups of women to Kenya to support micro-enterprise and education projects in cooperation with Women's Enterprises International, where she was a Board member from 2008 through 2014. Since 2011, Leola has been a member of the Academic Advisory Board for the Economics Department at Seattle University.