Laura Kaufmann Belkhayat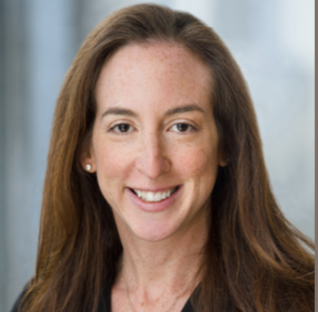 Laura Kaufmann Belkhayat represents corporate clients, private equity sponsors, REITs and investment banks in a variety of capital markets transactions, including public and private offerings of equity and debt securities and initial public offerings, as well as acqui- sition finance, minority investment, spin-off and restructuring transactions. Ms. Kaufmann Belkhayat's experience includes advising on issuances of investment grade and high-yield indebtedness for both issuers and underwriters.
Ms. Kaufmann Belkhayat counsels numerous REIT clients and underwriters of REIT secu- rities in a wide variety of transactions. Among others, she has advised the joint bookrunning managers in the $650 million IPO of Extended Stay America's paired shares, as well as the subsequent debt and equity offerings by Extended Stay America and ESH Hospitality; and the co-lead managers in the high-yield notes offerings by Ryman Hotel Properties, LP and RHP Finance Corporation. She also has represented SL Green Realty Corp. in a number
of financings, including offerings of senior notes, exchangeable notes and common and preferred stock, as well as debt tender offers and issuances of units for property acquisitions; and Darden Restaurants in the separation of a portion of its real estate assets into a separate, publicly traded REIT called Four Corners Property Trust.
Ms. Kaufmann Belkhayat advises on M&A-related matters, including in particular on private equity financings and strategic investments and financial arrangements, including preferred stock and debt instruments. Her experience in this area has included advising Permira Funds in the equity received as part of the consideration for its $3.5 billion disposition of Arysta LifeScience and its $2.8 billion sale of its portfolio company Iglo Food Holdings. She also handles acquisition financings, including for Becton Dickinson and Company in its $12.2 billion acquisition of CareFusion Corporation, as well as its post-acquisition recapitaliza- tion of CareFusion's indebtedness; and Builders FirstSource in its acquisition of ProBuild Holdings.
Ms. Kaufmann Belkhayat's practice also focuses on representing financial institutions in connection with a variety of securities offerings, such as BlackRock, Inc. in numerous transactions, including the secondary offerings of its common stock by Bank of America, PNC and Barclays, multiple offerings of senior notes and its equity exchanges with Bank of America and PNC. She also has counseled HSBC as lead underwriter in more than $10 billion in senior notes offerings and the underwriters for Stifel, Nicolaus & Company in numerous offerings.
Her experience with complex capital and restructurings has included Marsico Parent Company LLC and affiliates in a private placement of multiple tranches of debt and equity securities to fund the repurchase of its equity from Bank of America and subsequent restructuring transactions. She also represented iPayment Holdings, Inc. and iPayment, Inc. in the exchange of $509 million of senior notes for a combination of debt, common stock and warrants.
In addition to a wide variety of focused areas within the capital markets, Ms. Kaufmann Belkhayat also is experienced in traditional corporate financings, including both high-yield and investment grade debt.
There were no results found.