There were no results found.
There were no results found.
Lary Stromfeld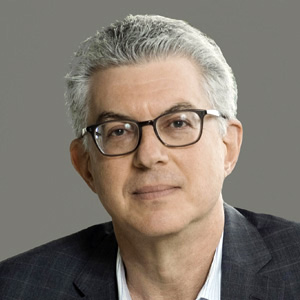 Lary Stromfeld is a partner of the firm and a member of its Management Committee. In his four decades of experience in the global capital markets, he has developed a reputation for giving practical regarding market structures and in complex transactions, disputes and advisory matters.
Lary is currently representing the Federal Reserve's Alternative Reference Rates Committee in navigating the cash markets through LIBOR transition, in which role he was the lead author of legislation enacted by the State of New York to address contracts relying on LIBOR.  He previously helped International Swaps and Derivatives Association steer the derivatives markets through global regulatory reform in the wake of the 2008-2009 financial crisis, in which role he helped lead the development of the Dodd-Frank protocol, revamped standard credit support documentation and launch ISDA's first on-line protocol (ISDA Amend).
Lary's versatile practice and strong technical skills have earned him top rankings in numerous global surveys. The Financial Times "Top 10 Innovative Lawyers in North America" includes both Lary (2018) and the LIBOR Team that he leads (2019). He was also profiled in the 2021 edition of Lawdragon, "The 500 Leading Lawyers in America."
In 2019, clients told Chambers & Partners that Lary "can take the most complicated issue and explain it in the simplest of ways that anybody can understand. He has great communication skills and is an excellent partner to work with."
Lary is the founder of "Justice Served," an annual campaign within the legal community to activate volunteers and raise funds and awareness to support the 1 in 5 New Yorkers who face hunger. The campaign has raised funds to provide over 3.8 million meals and activated over a thousand hours of volunteer time.