There were no results found.
There were no results found.
Kate Ahern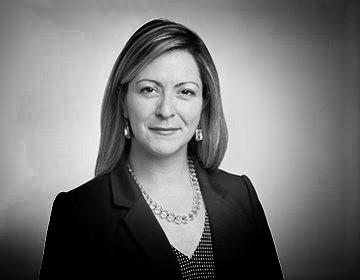 Kate Ahern is Managing Director and Head of ESG and Sustainability for Cartica Management, a majority women-owned investor in listed equities in emerging markets. Cartica is a leader in ESG and active ownership in emerging markets. At Cartica, Kate leads an in-depth PE-style due diligence process within the Investment Team that focuses on the ESG factors could create or detract from value. Kate also leads Cartica's active engagement approach, which focuses on the nuances specific to countries in emerging markets. She partners with portfolio company management teams, boards, and other investors to drive improvements on ESG and operational issues that create shareholder and stakeholder value.
Prior to joining Cartica, Kate was the Director of ESG and Communications at Bain Capital, where she implemented ESG management across asset classes within the investment portfolio (public and private equity, fixed income, real estate and impact investing) during both the due diligence phase and ownership period. Kate also helped launch the Bain Capital Double Impact Fund, which focused on investing in for-profit companies with a social mission, including both monitoring and measuring impact. Prior to her time at Bain Capital, she served as VP of Social Innovation at the Case Foundation where she concentrated on impact investing and corporate responsibility. She has also managed international development, supply chain, employee engagement, and corporate responsibility programs for Fortune 100 companies, USAID, IFC, and other partners in emerging markets worldwide.
Kate has a BA in International Affairs from John Cabot University in Rome, Italy and an MA in Political Science from American University in Washington, DC