Karyn Marciniak, PhD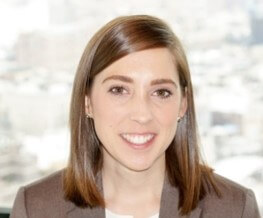 Karyn Marciniak, Ph.D., is a consultant in Mercer's Workforce Strategy & Analytics practice. Based in New York, she works with clients to build analytical models and translate findings into actionable solutions for clients. Karyn has lead and managed dozens of pay equity projects and other diversity and inclusion projects for global clients during her tenure.
Prior to joining Mercer, Karyn led the people analytics team at Two Sigma, where she built out the HR data processes and infrastructure, built a suite of self-service reports, and ran analyses to drive business results. There she helped redesign the performance review process and wrote and executed the first engagement surveys. Prior to that, she was the first analytical HR hire at Facebook where she built recruiting dashboards, ran predictive performance models, and project managed a large cross-functional headcount management project.
Karyn holds a bachelor's degree in psychology and sociology from Case Western Reserve University, and a M.A. and Ph.D. in Human Development and Family Science from the University of Texas at Austin.
There were no results found.