Karl Snyder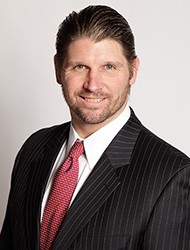 Karl Snyder is a Managing Director and the Chief Market Strategist of VETS INDEXES. In this role, Karl sets the overall strategic direction for the firm's suite of Veteran themed indexes. Mr. Snyder's approach towards asset allocation is macro themed using both intermarket analysis and the business cycle. Often called upon by the industry for his strategic thought leadership, Karl specializes in sector rotation and the impact of the business cycle on the financial markets.
Previously, Karl was the Chief Market Strategist of Garden State Securities where his primary responsibility involved directing managed portfolios for the Advisors and clients of the firm. Mr. Snyder began his financial services career as a Registered Investment Advisor with American Express Financial Advisors in 2000. Karl has worked for several boutique firms as a Registered Investment Advisor where he honed his study of technical analysis within capital markets.
Karl is a member of the Market Technicians Association and holds the Chartered Market Technician designation. In addition, he is a series 86/87 licensed research analyst. Mr. Snyder studied at Rutgers University and served in the United States Marine Corps with 5th Battalion 10th Marines 2nd Marine Division as a non-commissioned officer. While on active duty, Karl deployed with the 24th MEU for Operation Continue Hope in Somalia.
There were no results found.