Julia Fontes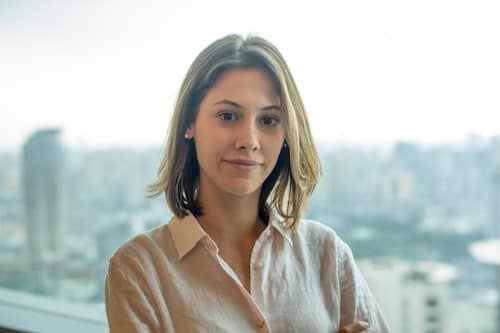 Julia is a treasury officer at the New Development Bank (NDB) in Shanghai, China. NDB was founded by the BRICS countries and its mandate is to mobilize resources to infrastructure and sustainable development projects in emerging economies. At NDB, she is responsible for developing local currency solutions in Brazilian reais.
Before moving to China, she worked in the public debt operations division of the Brazilian National Treasury, actively participating in more than 70 auctions of federal public bonds, and in the department of public investments.
Julia holds a bachelor's degree in economics from the Pontifical Catholic University of Rio de Janeiro (PUC-Rio) and a master's degree in economics from the Federal University of Rio de Janeiro (UFRJ), where she specialized in Green Economy studies. She worked for several years as an economist, publishing works on green innovation, productivity, infrastructure, and urban mobility. Julia is a CFA Level III candidate.
There were no results found.