Juan Siutto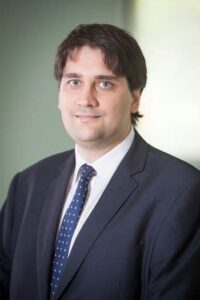 Juan Siutto is the CFO of Banco de Seguros del Estado, a state-owned insurance company that provides Life insurance and Property and Casualty products within Uruguay. His main responsibilities include leading the financial strategy of the company and managing USD 4.2bn of financial assets.
Previously, Juan Siutto worked as a senior financial analyst at the Debt Management Unit of the Ministry of Economy and Finance of Uruguay.
Juan Siutto is an economist from Universidad de la República and holds a Master of Finance from Universidad ORT Uruguay.
There were no results found.