Juan Sebastián Restrepo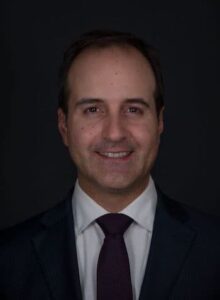 Mr. Restrepo is the Head of Investments of Skandia Colombia, responsible for overseeing the multi asset investment strategy of the Pension Fund and the Insurance Company with over USD 8 billion AuMs. Prior to this role, Juan was Portfolio Ma nager in charge of a lternat ive a ssets and head of global fixed income. He has over 15 years of investment industry experience.
Before joining Skandia, Juan spent six years as a fix ed income portfolio manager at Porvenir AFP with over USD 7 billion AuMs. He began his career at Grupo Santander Asset Management within the investment team as a junior trader. Juan holds a B.Sc in Business Administration from the Colegio de Estudios Super iores en Administración CESA and is level III candidate in the CFA Program.
There were no results found.