Jose Minaya
President and Chief Investment Officer, Nuveen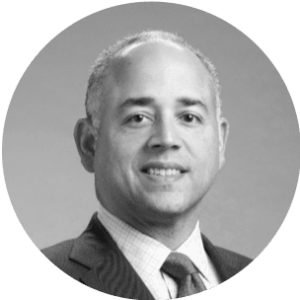 As President and Chief Investment Officer of Nuveen, Jose Minaya is accountable for over $900 billion of assets under management at Nuveen Global Investments. Mr. Minaya sets and drives strategy across Nuveen's investment affiliates and ensures Nuveen delivers the whole of the firm to help clients meet their unique goals.
Previously, Mr. Minaya was President of TIAA Global Real Assets, where he was responsible for setting strategy and driving business across all of the firm's real asset offerings, including real estate, agriculture, timber, infrastructure, energy and alternative credit. He has also served as Head of Private Markets Asset Management and Head of Natural Resources and Infrastructure Investments. Mr. Minaya joined TIAA in 2004 to manage private debt and equity transactions.
Mr. Minaya has over 25 years of investment experience at firms including AIG, Merrill Lynch and JP Morgan. He has led transactions across public and private asset classes and worked in mergers and acquisitions.
He holds a B.S. in finance from Manhattan College and an MBA from Dartmouth's Amos Tuck School of Business, where he was a Robert Toigo Fellow, an organization that fosters career advancement and increased leadership of underrepresented talent.
Mr. Minaya is also a recipient of the 2016 Toigo Blazing Trails award for his demonstrated commitment educating the next generation of financial services talent.
There were no results found.