Jon Hale, Ph.D., CFA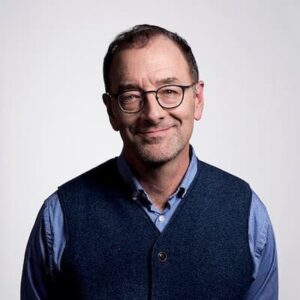 Jon Hale focuses on ESG thought leadership and product strategy for Morningstar. Prior to 2021, Jon was Morningstar's head of sustainable investing research. He directed the company's research initiatives on sustainable investing, beginning with the launch of the Morningstar Sustainability Rating™ for funds in 2016.
In 2018, Hale was named to Barron's list of the 20 most influential people in ESG investing, and in 2019, he was included in the InvestmentNews' 10 leaders of ESG & Impact investing.
Before assuming this role in 2016, Hale was director of research, North America, for Morningstar, where he led approximately 60 manager research analysts based in North America and oversaw the team's operations, thought leadership, and manager research coverage across asset classes.
Hale first joined Morningstar in 1995 as a mutual fund analyst and helped launch the institutional investment consulting business for Morningstar in 1998. He left the company in 1999 to work for Domini Social Investments, LLC before rejoining Morningstar as a senior investment consultant in 2001. He became managing consultant in 2009 and head of the Investment Advisory unit in 2014.
Hale holds a bachelor's degree, with honors, from the University of Oklahoma and a doctorate in political science from Indiana University.
There were no results found.