There were no results found.
There were no results found.
John Turner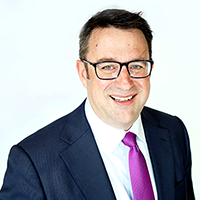 John Turner is the CEO of XBRL International, the standards development organisation behind XBRL, the business reporting specifications. XBRL works to enhance transparency and accountability in business performance by developing and promoting its global data exchange specifications in the public interest. Mr Turner has previously served as the CEO of CoreFiling, a leading XBRL vendor, led the XBRL activities of KPMG International LLP and ran the first regulatory project to utilise XBRL for data collection, leading the data collection and analysis reengineering efforts at APRA, the Australian financial regulator. He is a passionate advocate for the pragmatic use of standards to enhance reporting and with the staff of XBRL International works with the consortium's members and leading regulators around the world to this end.