Johannes S. Kramer, CFA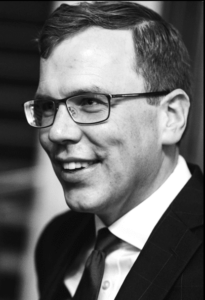 Johannes Kramer, CFA, has been an investment professional for over 10 years. Johannes is with the ECB for more than 7 years and is in charge of the investment strategy of the ECB's investment portfolios as well as the risk management frameworks for the euro liquidity facilities with foreign central banks. He overhauled the strategic asset allocation and risk control frameworks of the investment portfolios and diversified them into new asset classes, market segments and instruments, better balancing the investment objectives while substantially increasing the risk-return potential. Moreover, he has been for two years the Secretary of the Risk Management Committee, which assists in the work of the Governing Council by safeguarding risk efficiency in the implementation of Eurosystem policies.
From 2016 to 2018, Johannes had a stint in New York and held various roles as secondee at the Federal Reserve Bank of New York, as Vice President at HSBC Securities, and as a visiting scholar at NYU's Stern School of Management. Prior to his position with the ECB, he was a portfolio manager and quantitative analyst at Deka Bank (formerly Landesbank Berlin), managing various international bond and multi-asset funds. Johannes is a member of the Money Marketeers of NYU and the CFA Institute. He has Master's Degrees in Economics and Financial Engineering from Humboldt-University Berlin and ESCP Europe Paris.
There were no results found.