There were no results found.
There were no results found.
Jodie Gunzberg, CFA
Managing Director, Chief Investment Strategist
Morgan Stanley Wealth Management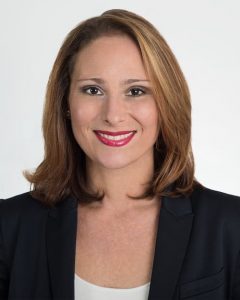 Jodie M. Gunzberg is Managing Director and Chief Institutional Investment Strategist at Morgan Stanley Wealth Management.  Jodie is an industry veteran and well-respected investment strategist with more than 20 years of asset management and consulting experience.  In her role, Jodie is responsible for providing access to the vast intellectual capital of Morgan Stanley as well as communicating Morgan Stanley's market views and investment strategies to our institutional clients and prospects. She also leads the development of institutionally-focused original thought leadership and intellectual capital and partners with Graystone Financial Advisor teams in business development and ongoing client relationship management efforts. 
Prior to joining Morgan Stanley, Jodie was Managing Director and Head of U.S. Equities at S&P Dow Jones Indices (S&P DJI) where she was responsible for the product management of S&P DJI's U.S. Equity indices, including the S&P 500® and The Dow®, also serving as the spokesperson and product strategist for the indices. She joined S&P DJI in 2010 as Director of Commodities product management.
Previously, Jodie spent several years in investment consulting at Ibbotson and Morningstar, and was the chief investment strategist for Marco Consulting, where she advised roughly 350 Taft-Hartley plans with USD 85 billion in assets. Jodie started her career as an actuarial associate at New York Life Insurance Company and subsequently worked as a quantitative analyst and portfolio manager on the buy-side. She managed real estate at Equity Office Properties, fixed income at ABN AMRO Asset Management, and equities and hedge funds at Driehaus Capital Management and Aragon Global.
Jodie is a CFA charterholder, as well as a member and curriculum consultant of the CFA Institute. She is also a former member of the Board of Directors for NYSSA and CFA Chicago. Jodie currently serves on the Advisory Board for the Department of Finance of Hofstra University and on the Advisory Council and Editorial Advisory Board for J.P. Morgan Center for Commodities at the University of Colorado. She received her MBA from the University of Chicago, Booth School of Business, and earned a B.S. in Mathematics from Emory University.