Jesse J. Bean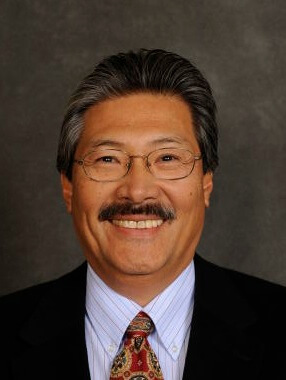 Jesse J. Bean, prior to his retirement in 2007, served as Vice President, Treasury Services for Catholic Healthcare West ("CHW"), now known as Dignity Health. CHW is a nonprofit multi-congregational health care system sponsored by seven women religious congregations headquartered in San Francisco, California. CHW, in 2007, operated 43 acute care facilities and nine medical groups of the CHW Medical Foundation throughout California, Arizona and Nevada with total assets in excess of $10 billion and net revenues of approximately $8 billion. The System is the largest healthcare provider in the state of California and ranks third in the nation among Catholic Healthcare systems based on total assets.
In his role as Treasurer, Jesse directed all treasury functions and was responsible for the strategy and management of the System's $4.6 billion investment program as chief investment officer; strategic capital planning and accessing of capital through public and private markets (over $6.2B in career); all stake-holder relations; management of short term cash and reserves; debt administration; and corporate leasing. From 1980 to 1992, Jesse served in a number of management positions including interim CFO, Corporate Treasurer and Director of Investor Relations for System Industries, Inc, a publicly held manufacturer of high-performance storage subsystems and solutions for mainframe computers headquartered in Milpitas, California. After his retirement and from March 2009 to September 2009, Jesse served as interim Corporate Treasurer for the Scripps Health System in San Diego until a permanent Treasurer was retained. From August 2010 to July 2011, he served in the same capacity at Resurrection Healthcare in Chicago, Illinois developing a treasury department and mentoring staff. Since October 2011 he has served as interim Treasurer, treasury advisor and strategic financial consultant to a number of nonprofit healthcare systems.
Jesse holds an A.B. from Occidental College and a M.B.A. from Saint Mary's College. He currently serves on a number of boards and board committees including the Board of Directors, Elder Care Alliance; Board of Directors of Catholic Charities Hawaii; Finance Board for the Adrian Dominican Sisters; Investment Committees of SCL Health System; Sisters of the Holy Names of Jesus and Mary U.S. Ontario Province and Catholic Charities USA.
Jesse and his wife Susan live on the beautiful island of Oahu, Hawaii and have two adult daughters, Sarah and Samantha.
There were no results found.