Jeff Houston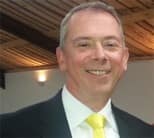 Jeff has over 35 years' experience in public sector pensions starting his career in Liverpool before moving to London where he held a variety of posts within the Local Government Pension Scheme.
In 2011 Jeff took on the role of Head of Pensions at the Local Government Association where he is responsible for the development of national and European policy for public service pensions in particular the funded Local Government and the unfunded Teachers, Firefighters and Police schemes. He is Secretary to the Local Government Pension Scheme Advisory Board and a member of the CEEP European Social Protection Taskforce.
Jeff sits on several national bodies including the Pension Regulator's Public Service Pensions Forum, CIPFA's Pensions Panel and the board of the Cost Transparency Initiative (CTI). He is a regular conference speaker and chair and a member of the Institute of Directors.
There were no results found.