There were no results found.
There were no results found.
Jasjeet Sood, CFA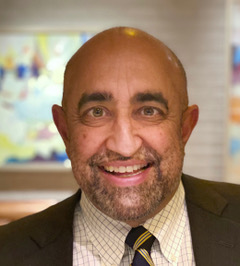 J. Sood is founder and CEO of two boutique financial advisory businesses. Greenwich Capital Partners is an SEC / FINRA registered broker-dealer focused on private, institutional capital raising for funds and companies across a variety of sectors. Silver Tiger Advisors is a registered investment advisor which provides strategic/financial planning, investment management and estate planning to select high net worth clients and family offices with sophisticated needs.  Chair of the Greenwich Group of Tiger21.  Held management positions in private equity, investment and commercial banking and investments across the energy and infrastructure industries.  Previously established Greenwich Energy Investments, a private equity investment platform, and negotiated backing of a $5B distressed fund founded by former Goldman Sachs partners and achieved a successful 4.2x MOIC exit in less than 2 years.   Held senior deal-making roles with The First Boston Corporation, GE Capital, Citigroup and WestLB.   Started his career with Exxon's chemical subsidiary in a technology development role.  Serve on the Board of Advisors of Schultze Asset Management, a restructuring hedge fund which recently completed a SPAC, and of the Institute of World Politics in Washington DC.   Holds MBA in Finance from the Wharton School and MS and BS degrees in Chemical Engineering from MIT.    Member of CFA Societies of NY and Stamford, New York Yacht Club and formerly Board Member/Treasurer of Indian Harbor Yacht Club in Greenwich, CT.  Competitive in local sail racing, enjoys sail cruising in worldwide destinations, international travel, billiards and chess.