Jake Dwyer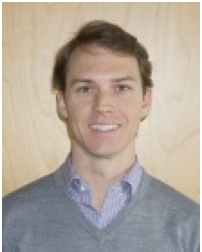 Jake Dwyer joined Two Sigma in 2017 and is currently General Manger of Venn, a portfolio and investment analysis platform utilized by over 1,500 institutional investment teams globally.
Before joining Two Sigma, Jake was the COO at HyperScience, a Software-Defined Automation platform used by the global 2000s and government organizations. At HyperScience Jake helped raise the company's early rounds of funding, and led initial commercialization of HyperScience's machine learning solutions. He remains an advisor to the company. Previously, Jake held roles as Director of Operations at Handy (acquired by Angie's List), focused on all aspects of marketplace supply for the company's on-demand home services platform, and CEO of Instinctiv, leading the company through its sale to SoundCloud in 2012. Jake began his career at Merrill Lynch as a Vice President in Equity Derivatives and Cash Equities.
He graduated from Dartmouth with a BA in Economics and received his MBA from Cornell as a Roy H. Park Leadership Fellow.
There were no results found.