Hassatou N'Sele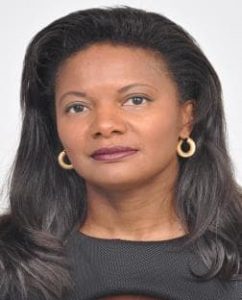 Mrs. Hassatou Diop N'Sele is the Treasurer of the African Development Bank Group since June 2015. She has led the expansion of the AfDB capital markets activities across the globe, setting an effective funding strategy for the institution. She oversees the funding of the Bank 'activities (Close USD 10 billion borrowing program for 2017), investing of the Bank Group's USD 20 billion liquidity in multicurrency portfolios and hedging activities of the Group, and back office operations.
She leads discussions with rating agencies on treasury activities, and provides strategic support to discussions with member countries on capital increases, replenishments of the African Development Fund (ADF), and the Multilateral Debt Relief Initiative (MDRI).
Prior to this position and from 2008, Mrs. N'Sele was the Head of funding of the AfDB. She joined the Bank in 1999 as a Senior Treasury Officer and was previously the finance director of a startup commodities trading company in Senegal (Tiger Denreees Senegal), and previously, a Manager in the Financial Institutions department of Citibank in Senegal.
Hassatou N'Sele holds an MBA in finance from the George Washington University in Washington DC.
There were no results found.