Fiona Reynolds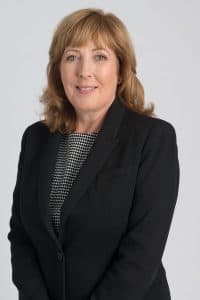 Fiona Reynolds, Managing Director
Fiona joined the PRI in 2013. She has overall responsibility for the PRI's operations globally.
Fiona has more than 20 years' experience in the pension sector, working in particular within the Australian superannuation sector and played an active role in advocating pension policy change on behalf of working Australians and participated in a number of government committees and working groups on retirement incomes policy.  Fiona has a particular interest in retirement outcomes for women.
Prior to joining the PRI, Fiona spent seven years as Chief Executive Officer at the Australian Institute of Superannuation Trustees (AIST). Fiona has formerly been a pension fund director/trustee of AUSfund and been on the boards of Industry Funds Credit Control,  Australia for UNHCR, the Australian Council of Superannuation Investors and the National Women in Super Network. In September 2012, she was named by the Australian Financial Review as one of Australia's top 100 women of influence for her work in public policy.
Fiona also serves on the Board of the UN Global Compact, the Council of the International Integrated Reporting Council (IIRC), , the Global Advisory Council on Stranded Assets at Oxford University, the UN Business for Peace Steering Committee and the Steering Committee for Investors on Climate Change.
There were no results found.