There were no results found.
There were no results found.
Feriel Zerouki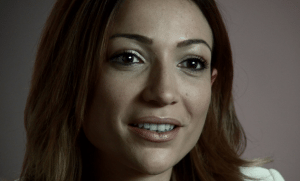 After graduating in Mathematics and Business Management, Feriel worked as a Financial Analyst before joining De Beers in 2005 as a Supply Chain Analyst at the Diamond Trading Company. Feriel gained experience and knowledge in forecasting mine production, pricing rough diamonds and creating selling mixtures for Sightholders (De Beers clients). In 2009 she was appointed Best Practice Principles Manager for De Beers, with responsibility for building and maintaining a streamlined social compliance programme, identifying and managing social risks to the business and the industry. More recently, Feriel was appointed as Head of Government and Industry Relations with the overarching objective of protecting the integrity of diamonds, the diamond supply chain and maintaining the integrity of De Beers and its commercial interests. She has extensive experience designing collaborative partnerships between multi-sectoral stakeholders to mitigate operational and reputational risk across the diamond supply chain.
Currently, Feriel is on the Board of Directors of the World Diamond Council and the Responsible jewellery Council.