Eric Parrado Herrera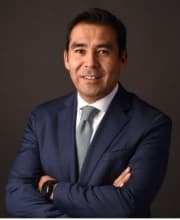 Eric Parrado Herrera is Chief Economist and General Manager of the Research Department of the Inter-American Development Bank (IDB) since March 2019. Before joining the IDB, he was a professor of economics and finance at the ESE Business School of the Universidad de los Andes in Santiago, Chile. Mr. Parrado is a visiting professor at Oxford University and the Central European University, and a member of the World Economic Forum's Global Future Council on Financial and Monetary Systems. From 2014 to 2018 he was the Superintendent of Banks and Financial Institutions in Chile, where he promoted reforms such as the modernization of banking legislation and the creation of new instruments for financial inclusion.
Between 2011 and 2014, he was advisor to the Financial Committee that counsels the Ministry of Finance on the investment policy of Chile's sovereign wealth funds and professor at the Adolfo Ibáñez University. Between 2007 and 2010, he was International Finance Coordinator of the Chilean Ministry of Finance, managing Chile's sovereign wealth funds and playing a key role in the development and promotion of best practices—known internationally as the Santiago Principles —for the world's sovereign wealth funds. From 2004 to 2007, he served as Senior Economist and Financial Stability Manager at the Central Bank of Chile and, from 2001 to 2004, as an Economist at the International Monetary Fund.
In 2018, ComunidadMujer distinguished Mr. Parrado as a leader in gender equality for his work on the empowerment and economic self-reliance of women in Chile. In 2016, he was admitted to the Circle of Honor of the Faculty of Economics and Business of the University of Chile. In 2011, he was named Young Global Leader by the World Economic Forum; in 2009, the Inter-American Development Bank and the Americas Business Council named him as one of a new generation of leaders in the Americas.
In his career, Mr. Parrado has focused on monetary, fiscal and financial policy, advising central banks on managing inflation targeting regimes and implementing sovereign wealth funds in several countries. He has also written several academic articles on monetary policy, fiscal policy and sovereign wealth funds.
Mr. Parrado, a Chilean national, has a degree in commercial engineering from the University of Chile and holds a master's and doctorate in economics from New York University.
There were no results found.