Eric Linder, CFA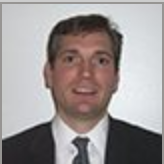 Eric Linder is president of SavaNet LLC , a financial analysis software company that develops applications for the management and analysis of financial models. Prior to founding SavaNet, Mr. Linder was a portfolio manager at hedge fund s Falcon Management and NWI Investments where he managed quantitative equity portfolios . Mr. Linder also held various positions at J.P. Morgan culminating in the position of senior equity analyst.
Mr. Linder is a CFA ® charterholder and vice chairman of the CFA Society of New York's Financial Reporting and Analysis Group . He was one of the developers of the US GAAP XBRL taxonomies now in use by the SEC and was a member of the CFA Institute's XBRL Working Group . He graduated summa cum laude from Dartmouth College where he holds a degree in economics.
There were no results found.