Duncan Bonfield
Chief Executive of the International Forum of Sovereign Wealth Funds (IFSWF)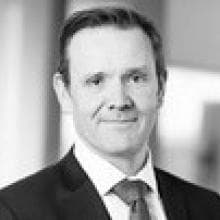 Duncan Bonfield is the Chief Executive of the International Forum of Sovereign Wealth Funds (IFSWF) Secretariat, the global network of sovereign wealth funds established in 2009 to enhance collaboration, promote a deeper understanding of Sovereign Wealth Fund activity and raise the industry standard for best practice and governance.
Prior to joining IFSWF, Duncan was Group Director of Corporate Communications at Land Securities plc, a member of the FTSE 100 and the UK's biggest listed property company.
Previously, he was Corporate Affairs Director for BAA, the FTSE 100 company which owned Heathrow, Gatwick and Stansted airports. Duncan has a Bachelor's Degree in Politics from Bristol University.
There were no results found.