There were no results found.
There were no results found.
Dr. Utku Teksoz
Dr. Utku Teksoz, Economist, United Nations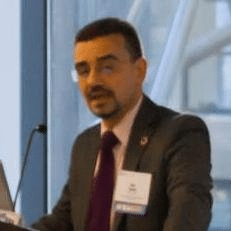 Dr. Utku Teksoz is an economist and policy advisor at the United Nations. He joined the organization in 2009. Since then, he has worked on a wide range of issues, including global economic governance, green growth and sustainable development, and served as Sherpa/Finance Deputy Assistant for the United Nations during preparations for various G20 summits. His current work is focused on Africa. Prior to joining the UN, he worked at the Credit Suisse European Economics team as a macroeconomist specialized in euro area economies, and at the Office of the Chief Economist of the European Bank for Reconstruction and Development (EBRD) with a focus on infrastructure, business environment, economic analysis of subjective well-being as well as household and business surveys in transition countries. While at the EBRD, he was part of the team that designed and implemented the first household survey in transition countries in 2006. He has also held appointments as a visiting lecturer at the University of Greenwich Business School and Regent's College. He has graduate and undergraduate degrees in economics and economic history from Bogazici University in Istanbul and a PhD in Economics with honours from the University of Munich (LMU).