Dirk Jungé, CFA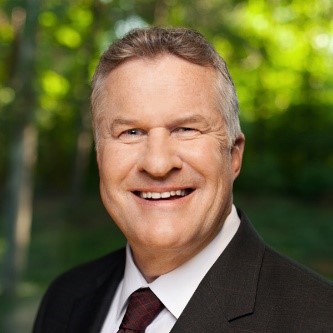 Dirk Jungé, CFA is Chairman of Pitcairn Company. He previously served as Chief Executive Officer of Pitcairn, a recognized global leader in the specialized family office marketplace. He has been an innovator and leader in the family office for over 30 years. A fourth generation member of the Pitcairn family, he was instrumental in establishing the firm as a multi-family office in 1987, and led Pitcairn's pioneering transition to a 100% open architecture investment platform.
Dirk is a consultant, author, and frequent speaker at conferences and seminars on issues related to the financial services industry, family office, family governance, and succession planning. Dirk received the Lifetime Achievement award at the 2016 Family Wealth Report Awards for his leadership and dedication to the family office industry. In 2014, Family Office Exchange honored him with the FOX Founders award recognizing him as a pioneer in the wealth management industry. In 2012, he received the Industry Leadership Award from Family Office Review (FOR) in recognition of his significant contributions to the family office industry and was also named FOR Multi-Family Office CEO of the Year. His article, "From family business conflict to family connectedness" appeared in the Autumn 2007 issue of Family Business Magazine. In addition, in 2006, he contributed a chapter for the Handbook of Family Business and Family Business Consultation: A Global Perspective, which explores the role of the multi-family office in a changing global economy.
Widely recognized for his involvement in social and community affairs, Dirk sits on a variety of philanthropic and corporate boards including Paramount Resources, Ltd., Freeman Company, and L.B. Foster. He is also a founding trustee and board member of The National Philanthropic Trust. Dirk is a member of the Collaboration for Family Flourishing. He is also a fellow of the Family Firm Institute (FFI) and a recipient of the FFI Barbara Hollander Award, recognizing his commitment and dedication to education and learning in the field of family business. He has completed FFI's Advanced Certificate in Family Business Advising. He is a past member of the 1787 Society of the National Constitution Center and a past member of the James Madison Council of The Library of Congress. He previously served on the boards of Abington Memorial Hospital, Academy of the New Church, the Pennypack Ecological Restoration Trust, and FFI. In March 2012, he received PathNorth's John C. Whitehead award, given to individuals whose lives integrate meaning and contribution. In 2010, Dirk was named a regional finalist in the Ernst & Young Entrepreneur of the Year program.
Dirk received a BS in Economics and Finance from Lehigh University and holds the designation of Chartered Financial Analyst.
If Dirk had a month off, he'd fly a helicopter from the East Coast to the mountains of Colorado, where he'd grab his Harley from his daughter's garage and ride off the grid avoiding all interstates along the way. He'd set up camp, fish, and begin writing his first book. On his return home, he'd make sure to spend plenty of time with his wife, grandchildren, and his German Shephard, Moose. Time in between family would be spent on Dirk's other passion—video production.
There were no results found.