Derryck Coleman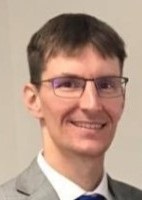 Derryck Coleman is the Director of Research Analytics at Audit Analytics, an independent provider of regulatory, disclosure, and governance data. As Director, Derryck leads a team of analysts and is primarily responsible for generating content and reports with a focus on corporate reporting and audit quality.
With nearly a decade of experience working with accounting data and analytics, Derryck has authored several reports on topics ranging from non–GAAP financial reporting to audit and auditor–related matters. Derryck has been invited to speak about numerous accounting topics at several events and has become an invaluable resource for many professionals across the industry.
Derryck holds an MS in Accounting from Bryant University and a BS from Rhode Island College.
There were no results found.