Dennis A. Johnson, CFA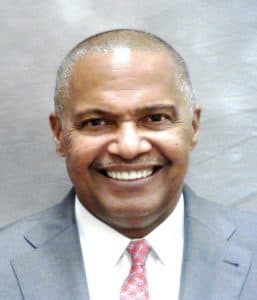 Dennis Johnson is the former Chief Strategy Officer for Public Investment Fund, the sovereign wealth fund for Saudi Arabia.
Dennis has 39 years of investment experience working for several categories of asset owners and asset managers. Prior to joining Public Investment Fund, Dennis was Chief Investment Officer for TIAA. Before TIAA, Dennis served as Chief Investment Officer for Comerica. Prior to Comerica, Dennis was Managing Director for Shamrock; the Roy E. Disney, Jr. Family Office. Before Shamrock, Dennis served as Senior Portfolio Manager-Global Equity for CalPERS. Prior to CalPERS, Dennis was a Managing Director at Citigroup. Before Citigroup, Dennis served as a Portfolio Manager for SunTrust, Portfolio Manager for Crestor Bank and Treasury Analyst at Blue Cross and Blue Shield of Virginia.
Dennis has experience serving on Boards. He represented Public Investment Fund on the SoftBank Vision Fund Investor Advisory Board. He is a past Board member of TIAA Endowment and Philanthropic Services. Dennis is former Chairman of the Board for Council of Institutional Investors. Dennis was appointed to the Securities and Exchange Commission Investor Advisory Board by former SEC Chair Mary Shapiro. Dennis served on the Board of Texas Industries, a listed company on the New York Stock Exchange. He is a former member of the Boards of Detroit Public Television, Charles H. Wright Museum of African American History, Atlanta Ballet, High Museum and Mattel Children's Hospital at UCLA. Finally, two different Governors of Virginia appointed Dennis to the Virginia Military Institute Board of Visitors.
Dennis earned his Masters of Science in Finance from Virginia Commonwealth University and Bachelors of Arts in Economics from Virginia Military Institute.
There were no results found.