There were no results found.
There were no results found.
Debi Deyo Rossi, CIPM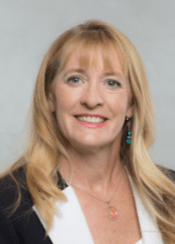 Debi Deyo Rossi, CIPM, is President of Kyza Performance Consulting, LLC. She has over 30 years' experience in the investment performance measurement industry. Debi is a member of CFA Institute and CFA Society Boston. From 2011 to 2016, she served on the CIPM Advisory council, serving her final year as Committee Chair. From 2006 to 2011, she served on the USIPC (United States Investment Performance Committee). She was also a member of the Performance Measurement Forum. Debi currently serves on the CFA Society Boston Programs & Education Advisory Council. She is also on the Advisory Board of The Journal of Performance Measurement.
Her involvement with participating on various industry Boards continues at the Community level, Debi is an elected Parks & Recreation Commissioner for the Town of Medway. She has also served as Treasurer for Medway Youth Lacrosse and Medway Pop Warner.
Prior to building Kyza Performance Consulting, Debi was a Principal/Director and Senior Performance Specialist with Turner Investments of Berwyn, PA and a performance analyst with Independence Capital Management, Inc, a subsidiary of Penn Mutual. Her experience with the GIPS Standards started with the creation of the AIMR-PPS. She has extensive experience with implementing and using various accounting and investment performance analysis systems.
A graduate of Temple University with a B.A. in Psychology, she went to work for a retail brokerage firm after college and has been involved with performance measurement and analysis ever since.