Christopher Meeker, CFA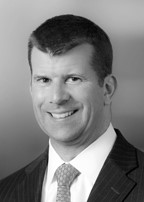 Christopher Meeker is a portfolio manager and research analyst for Franklin Mutual Series. He is a portfolio manager for the Franklin Small Cap Value Fund. His research coverage includes the industrials and materials sectors. He joined Franklin Templeton in September 2012 as a research analyst with the Franklin Equity Group's U.S. Value team.
Mr. Meeker has 21 years of experience in the financial services industry including 16 as a value focused equity research analyst covering multiple industry sectors, market capitalizations and geographies.
Prior to joining Franklin Templeton, Mr. Meeker worked as a senior research analyst at Federated Global Investment Management with a focus on the international markets.
Mr. Meeker also has prior investment experience at Farr, Miller & Washington LLC, a boutique asset manager that employed a long-term and 'private market value' based investment process. Mr. Meeker was a principal, portfolio manager and research analyst at the firm and initiated and managed the firm's small/mid cap strategy for six years.
Prior to his buy-side work, Mr. Meeker spent six years as an investment banker with Houlihan Lokey Howard & Zukin, Inc. and AMT Capital Advisors, LLC specializing in M&A transactions and corporate valuation mandates.
Mr. Meeker holds a B.A. in finance from Hobart College and is a Chartered Financial Analyst (CFA) charterholder.
There were no results found.